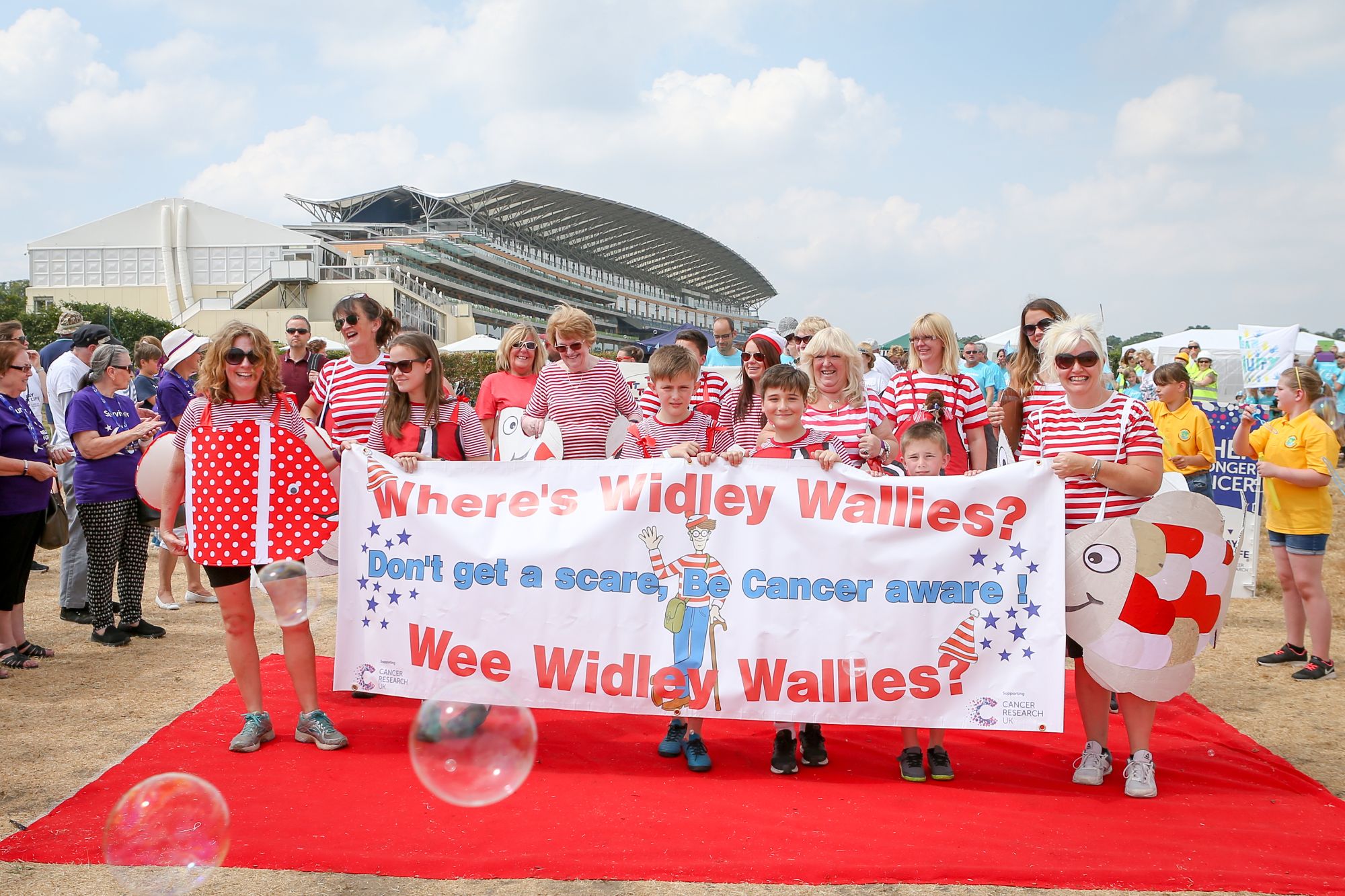 Anyone can take part in Relay, regardless of age and fitness level. Simply form a team of between 8 and 16 with family, friends or work colleagues, register and you're all ready to go.
Registration is free for everyone although we suggest that you make a £15 donation on your fundraising page which you create once you have registered.
As soon as you are registered you can begin fundraising, this can include things such as raffles, quizzes, coffee mornings, the ideas are endless. The Relay committee will support you and sometimes offer fundraising opportunities for teams. Click here to register and follow the link to start a team.
This year, the Relay Committee have reviewed the cost of running Relay and have decided that it is not viable to relay at Ascot. Instead we will be taking a road trip and joining Relay For Life Aylesbury who have kindly agreed to host us and together we can celebrate, remember and fight back. Please contact us if you would like more information.
Regular Team Nights are held throughout the year. This gives the opportunity to meet other teams and the Relay committee, find out about Relay, ask any questions and pay in any monies. Resources are also available to help with fundraising.
Over a weekend in July all teams come together for an overnight celebration. Teams aim to keep at least one member on the track for the whole 24 hours, while all around them a party is in full swing.
Find out more about teams taking part in Ascot Relay For Life by clicking on the team name. This takes you to the team page where you can discover why they take part in Relay and make a donation to the team.